MET forecasts severe weather in Southern Atolls
Maldives Meteorological Service on Monday forecast heavy rain and thunderstorms for the Southern Atolls in the upcoming three days.
A MET official revealed to local media Mihaaru that the severe weather signalled the beginning of the South-West Monsoon. He added that there was a high chance of scattered showers and heavy rain for several islands between Laamu Atoll and Addu Atoll.
While many regions are currently experiencing rain, the MET office has already issued a yellow alert for certain atolls in the north.
"Due to the start of the South-West monsoon, the weather will worsen. The temperature of Maldives will decrease in the upcoming days", said the official.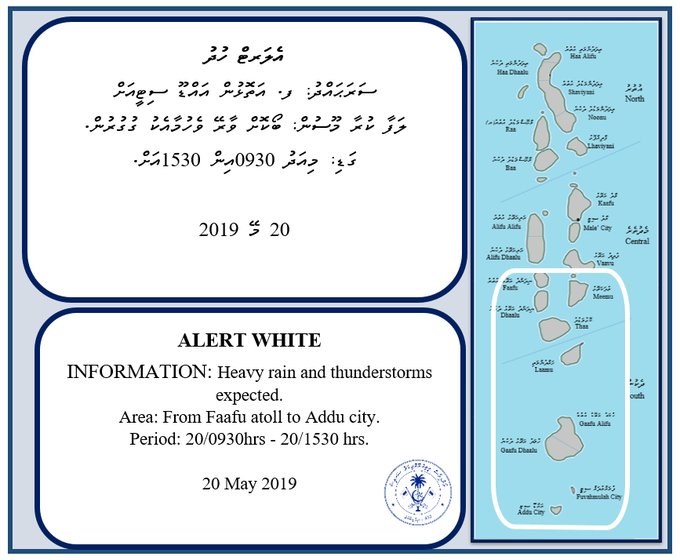 White alert in effect until 1530 20th May 2019
See Maldives Meteorology's other Tweets
MET issues white alert
"We identified it as the South-West monsoon as we observed that the wind direction changed to the West".
MET issued a white alert to several Southern Atolls on Monday.